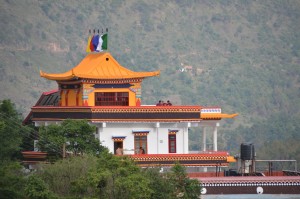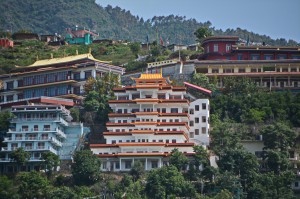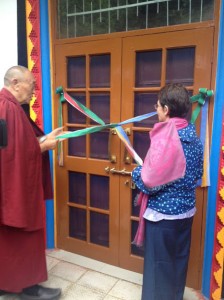 One of YYEF's charitable projects, the Medical College of Soring Bumzhi Menri Ling celebrated its grand opening on May 13, 2014 at the Menri Monastery located in Dolanjii, India. See related details by visiting our "Charitable Projects" page or view more photos here …..
YYEF has recently been set up to accept " share of stock giving" as a donation option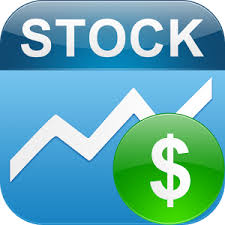 . We welcome your generous giving all year round, to learn more, please contact our office by email: [email protected] . We appreciate having your kind support.

Yuan Yuan Educational Foundation is a non-profit organization fully dedicated to service and education, irrespective of age, gender, race, religion, educational, or economic background. Our life enhancing programs are specially designed to help individuals achieve peace, harmony and success.
The name, Yuan Yuan (元 緣) consists of two Chinese characters that are also homonyms (words that share the same pronunciation, but have different meanings). The first Yuan (元) means "origin" or "beginning," and the second Yuan (緣) means "karma." Yuan Yuan, therefore, refers to beginning karma or the origin of karma. Another way of writing the Chinese character Yuan (圓) provides even deeper significance. The name (圓 緣) (also read as Yuan Yuan, but written using a different character in the first position) means, "Perfecting all karma."
Our name, Yuan Yuan, best represents our organization's stated goals and philosophy, which is to provide a positive foundation, or 'origin,' for better living, paired with the belief that karma is the beginning of all things. In addition, Yuan Yuan encapsulates our hope of establishing a model for respecting great teachers, since they are the carriers of wisdom. Lastly, this name captures our intention of encouraging positive karmic connections between people, i.e., "perfecting all karma."
Yuan Yuan Educational Foundation was founded in 1996 by Jetsun Darma Ho Lynn. Best known as Master Teacher Ho Lynn since the Foundation's inception, she has actively served as chairperson, also overseeing its board (Secretary—Julie Carpenter, and Treasurer—Shirley Fu).
In addition to dedicating herself to teaching, Jetsun Darma offers feng shui consultation as well as personal/private consultation services to individuals and corporations in the U.S. and abroad. As she tirelessly volunteers her services, all income and donations generated serve as the Foundation's funding. Over the years, Yuan Yuan Educational Foundation has also created a number of charitable projects, following the practice of unconditional and generous giving.
Follow Us