2020 Auspicious Calendar Now Available
We are happy to announce that Yuan Yuan Educational Foundation's 2020 Auspicious Calendar is now available for your ordering.  You may place your order by email to our office at info@yuan-yuan.org , and indicate the numbers of copies you wish to order.
The cost is $15 per copy, including packaging and shipping. Please write us a check, payable to YYEF, and mail it to: 111 9th Avenue Unit #201, San Mateo, CA 94401 with a return address clearly stated in writing.   Soon after our office receives your check payment, we will immediately pack and send your 2020 Auspicious Calendar in the mail for you.
Our beautiful and practical calendar is designed by Jetsun Ma Master Teacher Ho Lynn and supported by our board of directors.  Dates marked in red are auspicious dates chosen by Jetsun Ma after long hours of detailed work.  A Chinese folk art "Rat" image adorns the top of our calendar to represent : Year of the Rat.
The Rat image of our calendar symbolizes fearlessness and resilience qualities of the year. As we welcome the new year, our sincere wish is that Rat carries your prayers from earth to the heavens, and will bring 8 precious treasures of the universe on her back to you throughout 2020.
Size: 3 3/4 x 8 1/2 inches (laminated) and will fit easily into your purse or briefcase.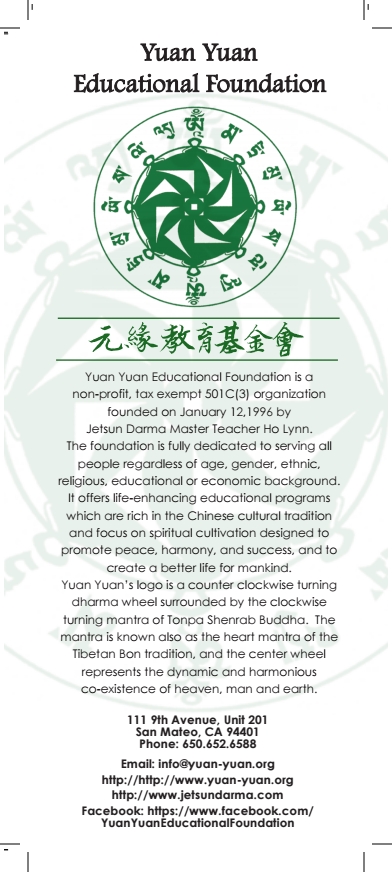 Actual copy has the auspicious dates displayed in red.
Please feel free to contact us by email, info@yuan-yuan.org, We have limited copies available, please place your order soon.
Thank you!